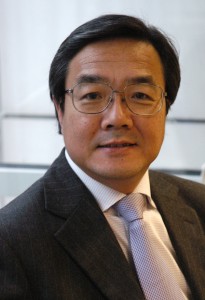 With the close of nominations on 31 March, six nominees have been confirmed as candidates for Secretary General of the International Maritime Organization (IMO).The eventual choice will succeed Koji Sekimizu, whose term concludes on 31 December of this year. Sekimizu announced last September that he would not seek re-election in order to attend to his wife's health issues.
At its December 2014 session the Executive Council renewed its support for these procedures and set the nominations deadline on 31 March 2015. The election will take place during the Council's 114th session from 29 June-3 July. The decision must be ratified by the IMO General Assembly, which will meet at the end of November, with the electee assuming office on 1 January.
This nearly 12-month selection process includes elements that make the selection one of the more transparent and decidedly accountable processes among major multilaterals.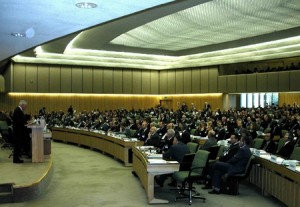 Nominations for the post are invited from all member states; no regional rotation restrictions exist. An announced deadline avoids politicization of the contest and provides nominees several months to campaign for support prior to the election. There is no formal interview or debate (as in the FAO) by candidates before the membership, but governments are invited to include nominee personal statements as part their nominations.
The Candidates
Nominations and rumors began immediately following Sekimizu's announcement in September. Speculation quickly suggested the Andreas Nordseth, head of Denmark's maritime agency, Jeffrey Lantz, the director of business regulations of the US Coast Guard (and a candidate in 2011), and Jo Espinoza Ferry, the head of administration of the IMO. Panama, Mexico and the Bahamas were also expected to put forward nominees.
In the end the slate came to include six nominees:
| | | |
| --- | --- | --- |
| Candidate | Government  | Current Role |
| Andreas Chrysostomou | Cyprus | Acting Director, Department of Merchant Shipping |
| Vitaly Klyuev | Russia | Deputy Director, Department of State Policy for Maritime and River Transport |
| Ki-tack Lim | Korea | Head, Busan Port Authority |
| Dr. Maximo Q. Mejia​, Jr. | Philippines | Head, Marine Industrial Authority |
| Andreas Nordseth | Denmark | Director General, Danish Maritime Authority |
| Juvenal Shiundu | Kenya | Kenya's representative at IMO |
(This is the first time that Russia has nominated a candidate for the post, and how Klyuev engages in an open competition will be interesting to watch.)
To win appointment from the Council, a candidate needs a simple majority of the body's 40 member states,voting by secret ballot. If a nominee secures this majority on the first ballot, he will win the post; otherwise the lowest vote-getter will be eliminated in each successive round until one receives majority support. This is yet another element, in addition to those noted above, that continues to make the IMO process an "election done right."