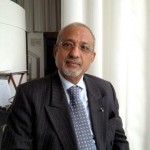 Rachad Farah has had some important endorsements:
Were all the nations belonging to the African Union and the Organization of Islamic Cooperation to vote as a block then Farah would be a favorite for the election. However, in past elections for the UNESCO Director General countries have not always followed the endorsements of their regional bodies.
More:
The rules used for the election of the Director General in 2009 were relatively complex. I understand they are being reviewed and will possibly be modified for the election this year.